Till now we should be educated enough to know that this recurring pandemic is here to stay with us for a long period of time. It's like that "Atithi (guest)" who doesn't want to leave just yet. But what if you've been holding onto your big day celebration too long and now you have to go for it for circumstantial reasons??? As humans we are an adaptable species, so we should absorb this change and build new methods to stay safe and work around it.
Take a new way to celebrate your big day by taking advantage of the new digital world. The new digital angelic services to make your wedding day happen in the safest, advanced and blissful style are out there in the market thanks to digital event planners.
1. DIGITAL INVITES: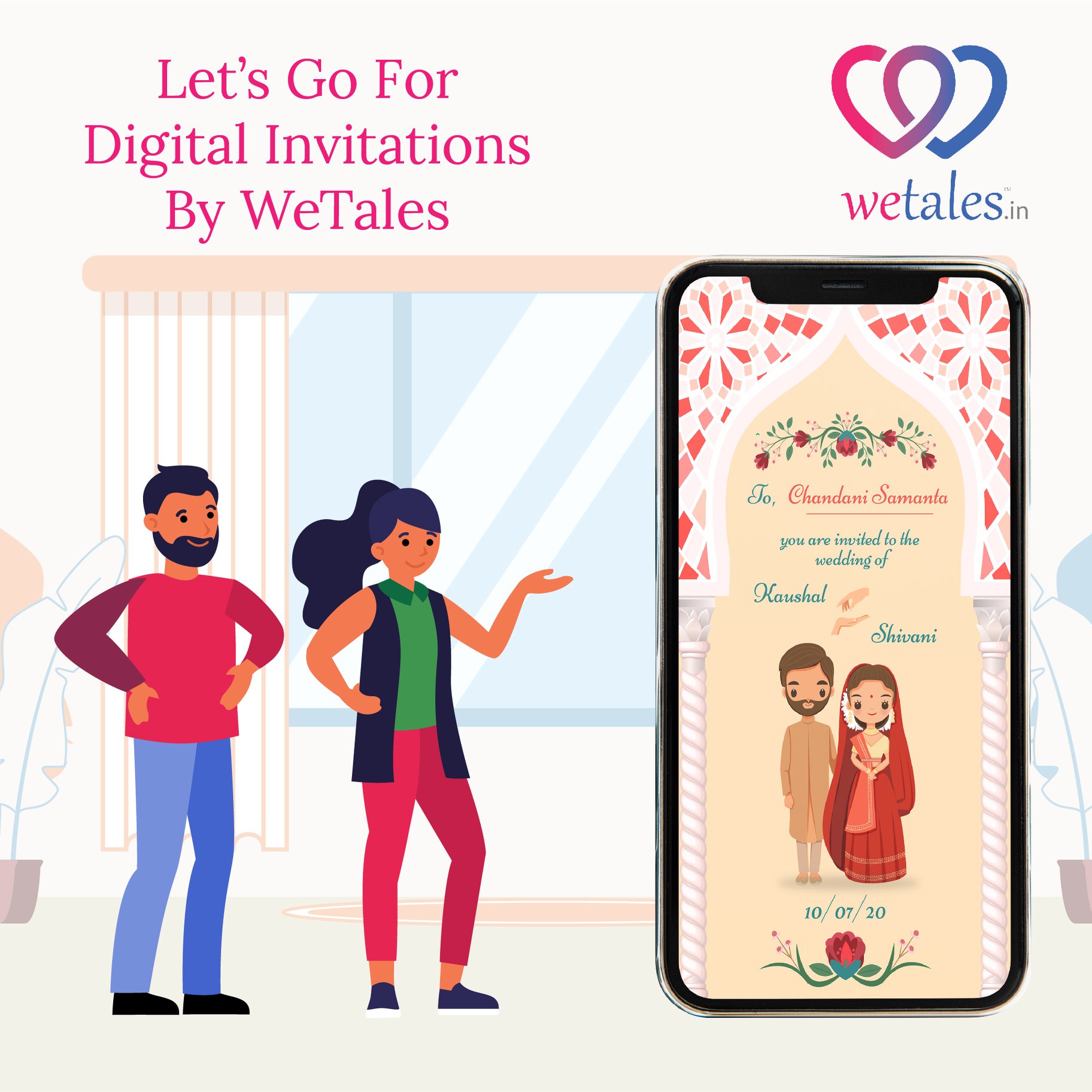 The key feature of any event is the "PERFECT" invite. The most exquisite designs that can be talk of the town, sync with your wedding theme and make your guests feel special. The answer is "YES" a good digital invite package will include all these services and more, it's designed from scratch, completely customised according to your taste and flair. From a designed card to video invite, also having fun features like your avatars caricatures; digital invites has innumerable options & varieties.
2. SEAMLESS DELIVERY: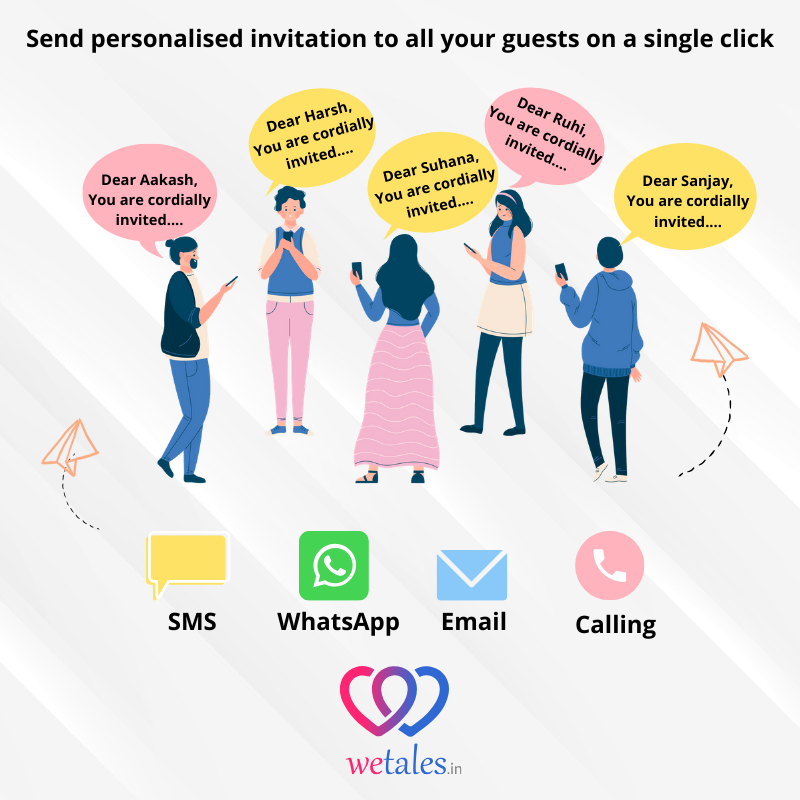 The service doesn't end with just designing it, it extends to delivery as well. The essential part is delivering it to your guests who should feel special and warmly welcomed. Delivering wedding cards to each guest personally with their name on it via any medium they are available i.e SMS, Whatsapp, Instagram and many more. The "Contactless" invite designed & delivered exquisitely by these digital event planners is step one towards normalising the new normal.
3. WEBSITE & APPLICATION: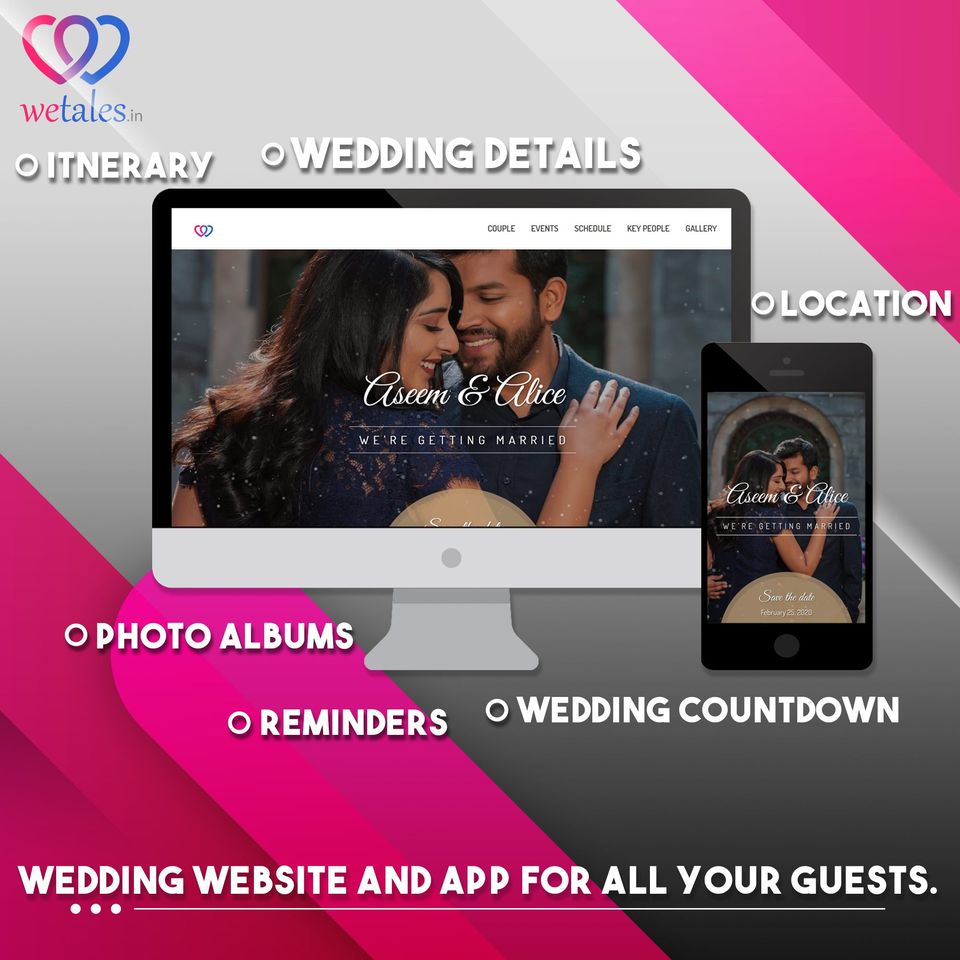 Now when you decide to go digital for your event, getting your own web and app design is a must. Through websites and applications each and every detail relating to your event will be just a click/touch away. You don't have to visit people in person for reminders and updates. In this pandemic era taking the help of technology is a wise step towards the safety of yours and your loved ones. From hotel stay to travel itineraries also reminders and notifications, about the updates of your event everything will be handy for your guests. This feature gets you rid of the mess and miscommunications which always happen in the chaos of wedding planning.
Also Read: Top Event Technology Trends To Watch Out For In 2021
4. VIRTUAL EVENTS/LIVE STREAMING: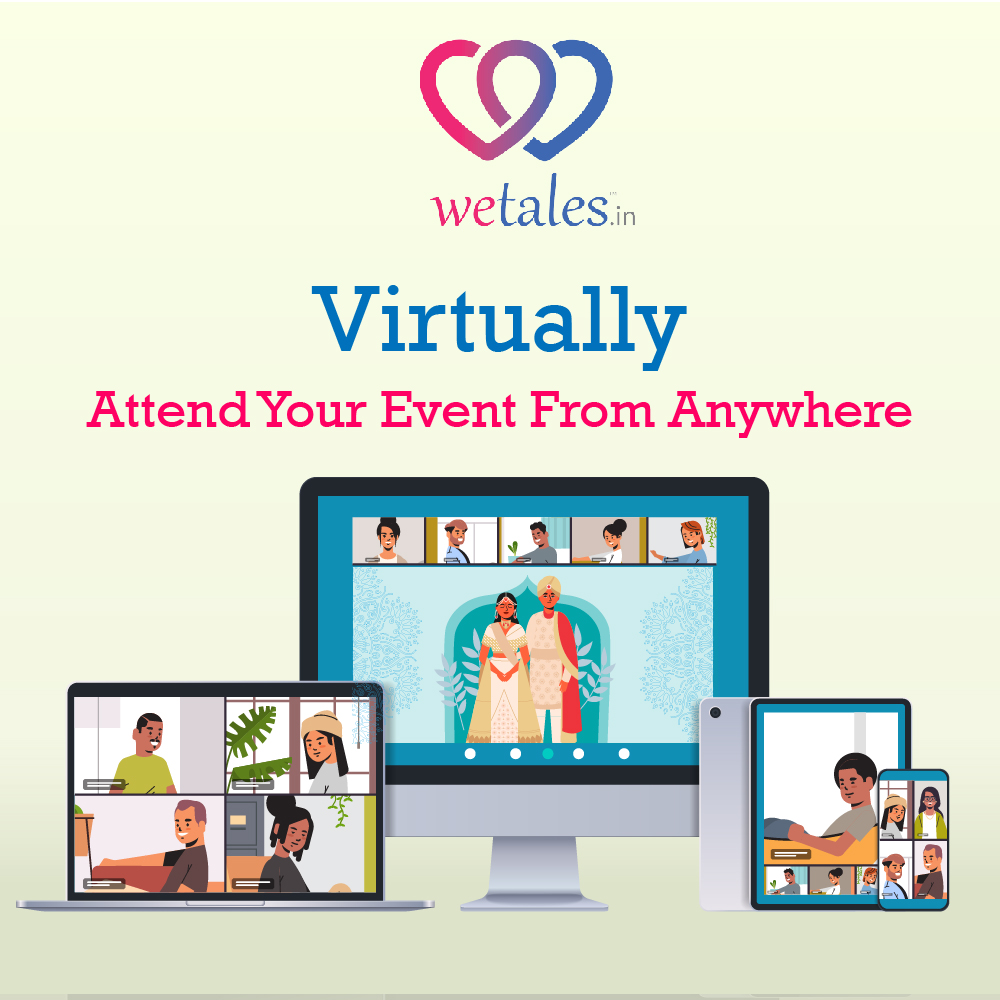 When taking pandemic into consideration social distancing is a must. And the government has already put a restriction on the number of guests. Now in such a situation, you will definitely need a solution so that your all family members, friends and relatives get to cherish your wedding day celebration. Availing the virtual event service can fulfill your wish without any disappointment. Getting virtual blessings is safe for you and also your guests, by opting for the live streaming services through zoom and other online platforms.
5. CUSTOMISED STATIONERIES: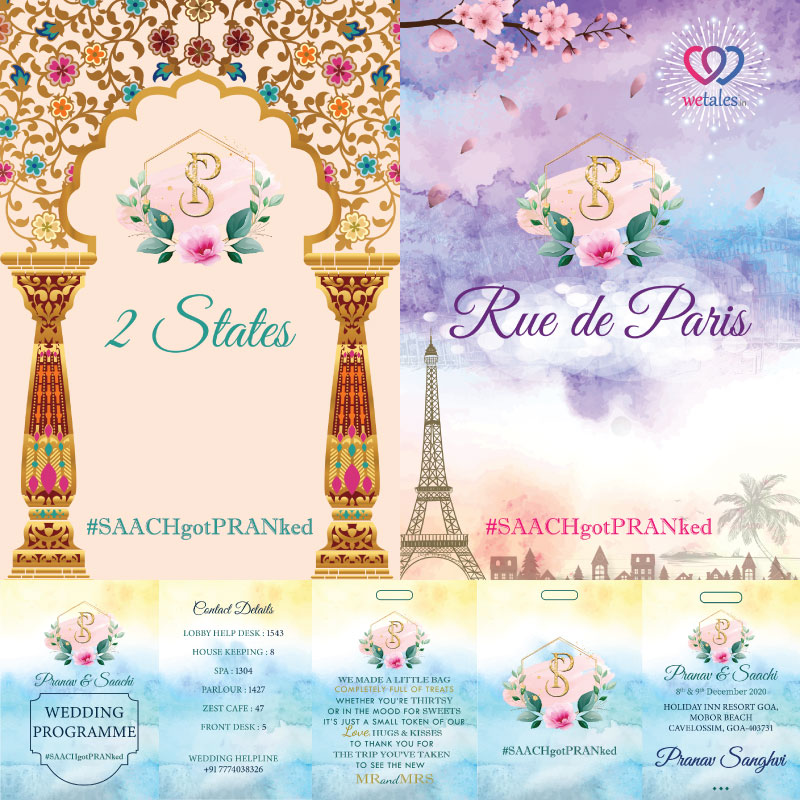 It's the little things that make a big picture beautiful. Organizing a pandemic event definitely requires the right accessories for the occasion. Providing your guests customized Masks, Sanitizers and wipes are definitely putting a cherry on the top. It also shows the quality of a good and caring host.
To acquire such services through the best digital planner you should definitely choose WeTales. With on hand experience of many "Contactless" invites designing and delivering, to providing the whole pandemic package WeTales has it all. Understanding a customer in a dilemma and giving them the best available digital option is something WeTales has excelled in, with thousands of satisfied customers WeTales is the most astute choice you can go with.
For more details and inquiries visit our website WeTales.in